Among the many activities you might be doing more of these days, people-watching is probably on top of your list.
And what's better than practising it while sitting comfortably on your favourite public bench. As city-dwellers, the ubiquity of benches often makes us overlook their potential as universal social cornerstones. By design, public benches bridge people and communities together. They serve as meeting points, reduce isolation, invite to socialize and foster serendipitous human encounters. Anyone can sit, at no cost, as seating provides a free opportunity to turn both inward and outward and to be more attuned with the simple joys of life.

To kick off our #lovemyhood series, we asked creatives around the world to share their favourite bench story and how taking a seat became a sacred gesture.
The public bench represents life and trends.
I have lived in New York for almost 10 years, one of my favourite parts of being in NYC is the park and bench culture. Doing fashion in NYC is dramatically busy and hard to separate the works from my personal life. However, there is one thing I must do. I go to the dog park at Madison Square Park on the weekend, with my Venus, a black Frenchie bulldog. In the middle of the dog park, there is a round tree bench, which is the hottest spot for both dogs and humans. We all sit around there and share the stories of dogs and our life, especially, what's happening and trending in NYC. The bench in Madison Square Park makes our NYC life more lovely and energetic.
Moon Chang, Fashion Designer New York, US @moonchangny
---
This little gem of a bench is buried in a special nook of Chinatown. Whenever my sister and I have success to celebrate or a down day that needs to turn around we make a pilgrimage to this very bench after making a quick stop at our favourite ice cream shop. Our little tradition is truly a treasure of mine.
Elanur Erdogan, Designer/Stylist/Visual Artist New York, US @dobs_ny
Animal Crossing is so therapeutic when I can't go outside. It's like my dream world. All of my villagers chill here doing workouts, yoga or running around freely.

Animal Crossing is so therapeutic when I can't go outside. It's like my dream world. All of my villagers chill here doing workouts, yoga or running around freely.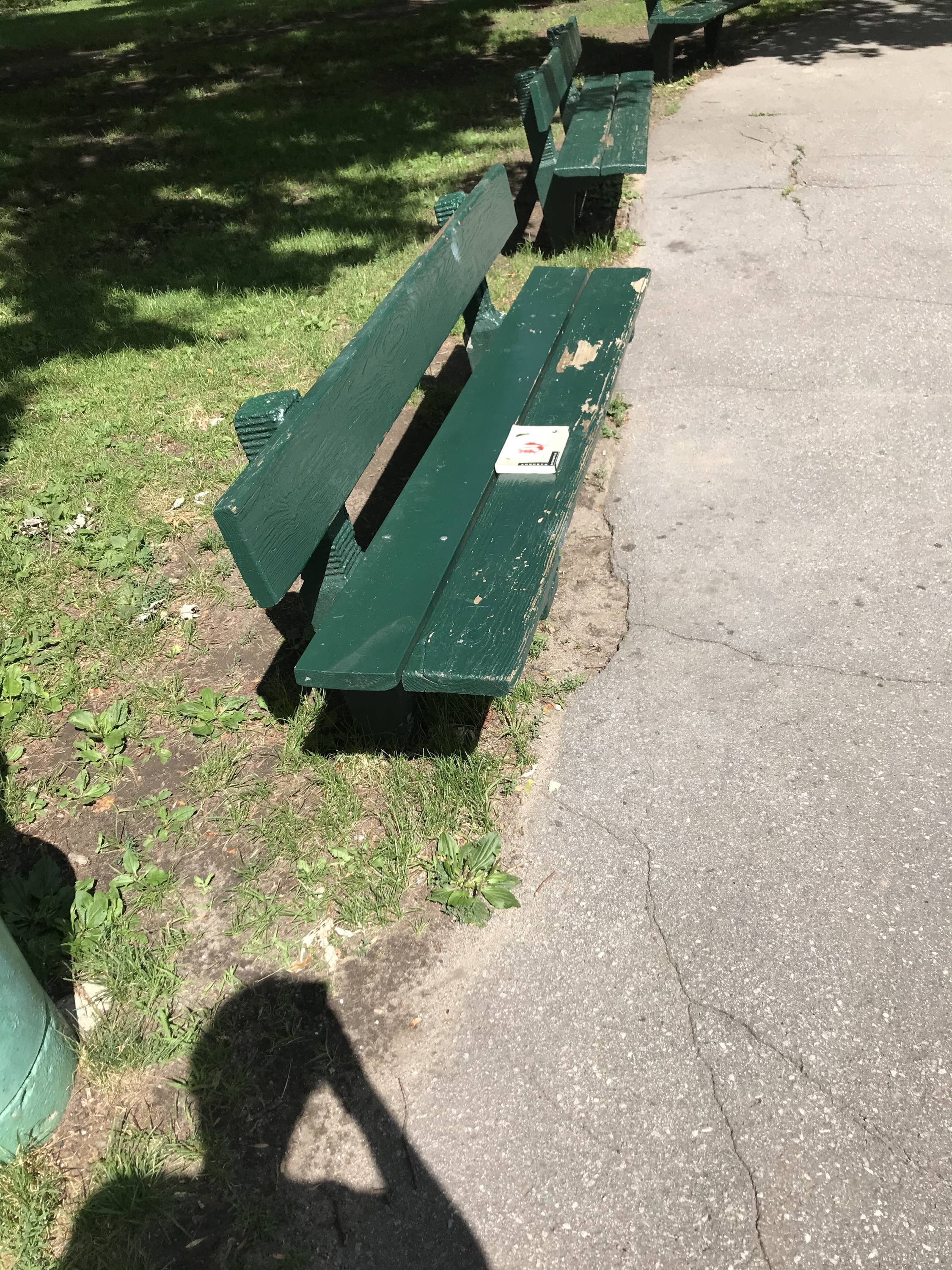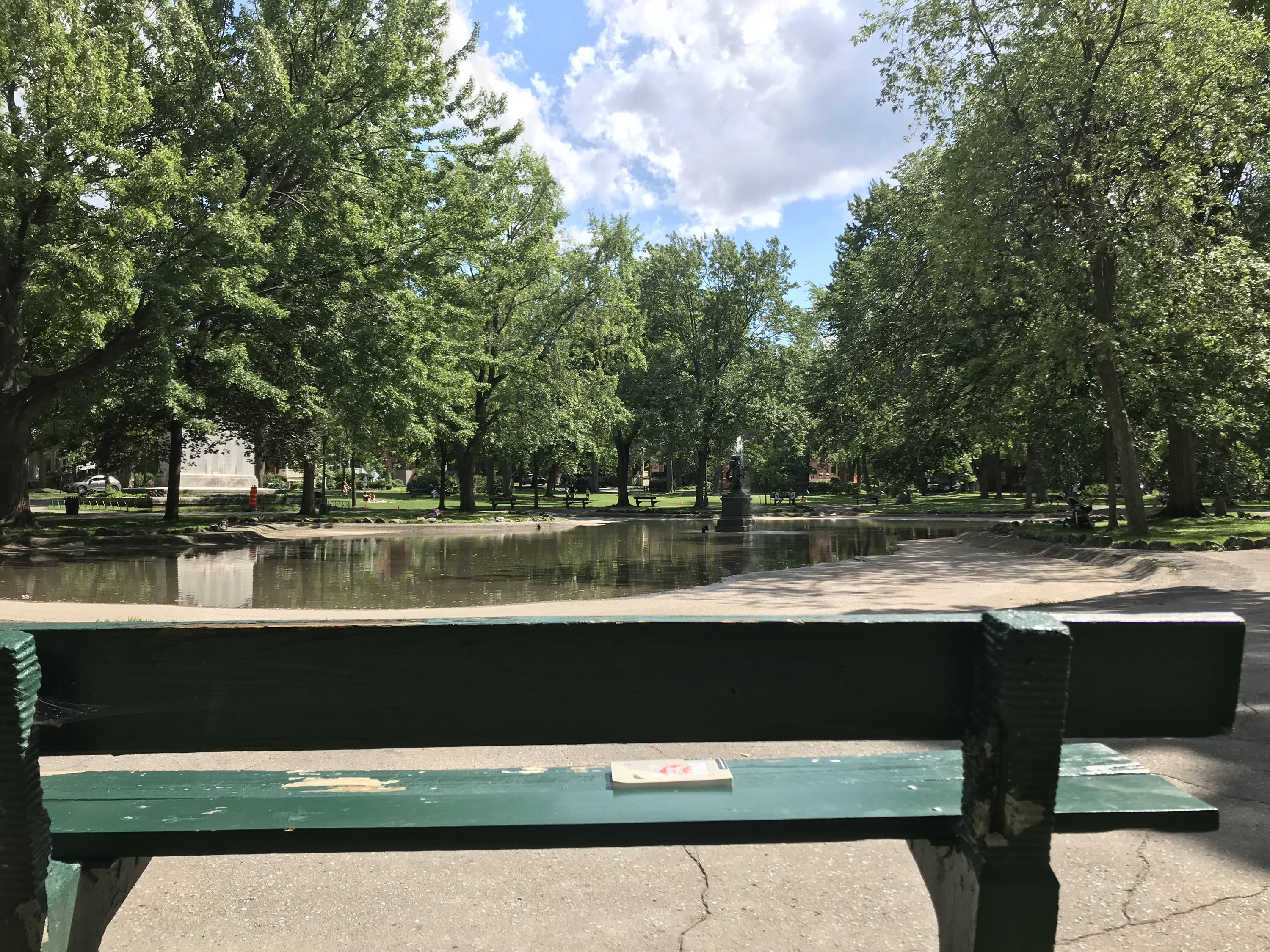 On a summer day, in Montreal, I found a book on the street
Written by Nabokov: Pnin
Dutifully, the book followed me from one home to the next
Many years
Many homes
Last week, the book followed me to a bench
where I read Pnin
Nabokov died of a respiratory infection in Montreux
in 1977
43 years later, I read his obituary
on my favourite bench
Susil Sharma, Musician Montreal, Canada @instant_sharma
I moved from Montreal to London in June 2018 with a mission of working for a major sustainable fashion label.
I had applied to many of them, including Stella McCartney, though I never heard back -- until December 2019. Flash forward to the New Year, and I am sitting on this bench. One of two in the foyer of Stella McCartney's head office, it is decidedly minimalist and perhaps a touch austere, softened by the humour of the sunken junker in the middle of the room. On brand. It was here that I sat ahead of my four rounds of interviews, staring at the concrete floor, the car, sweating and crossing every finger and toe; envisioning myself walking through those doors every day. The last time I rested my tush on those taupe pillows was on my first day, while I waited for my now boss to come collect me. I got off that bench and walked through those doors, and haven't looked back since.
Philip Mak, Copywriter London, UK @philipmmak
Looking at you
Looking at me
Courage breathe
Take a deep
Flow
Forever
Forever in knowing
You are right where
You need to be
Meant to be
Forever
Brit Wacher, Designer and high priestess Clearwater County, Canada @britwacher
One bench, two ways. I'm not even sure if this is the same bench we sat on the first time Camille and I went to Place des Vosges after confinement was lifted. The exact spot is now just sand. The benches aren't fixed to the ground and can therefore be moved about the square. So this is either the same bench in a different part of the square or a different bench entirely. Would it even be the same bench, having moved to a different part of the square? Am I the same, having moved halfway across the world?
Celia Spenard-Ko, Photographer Paris, France @ceesk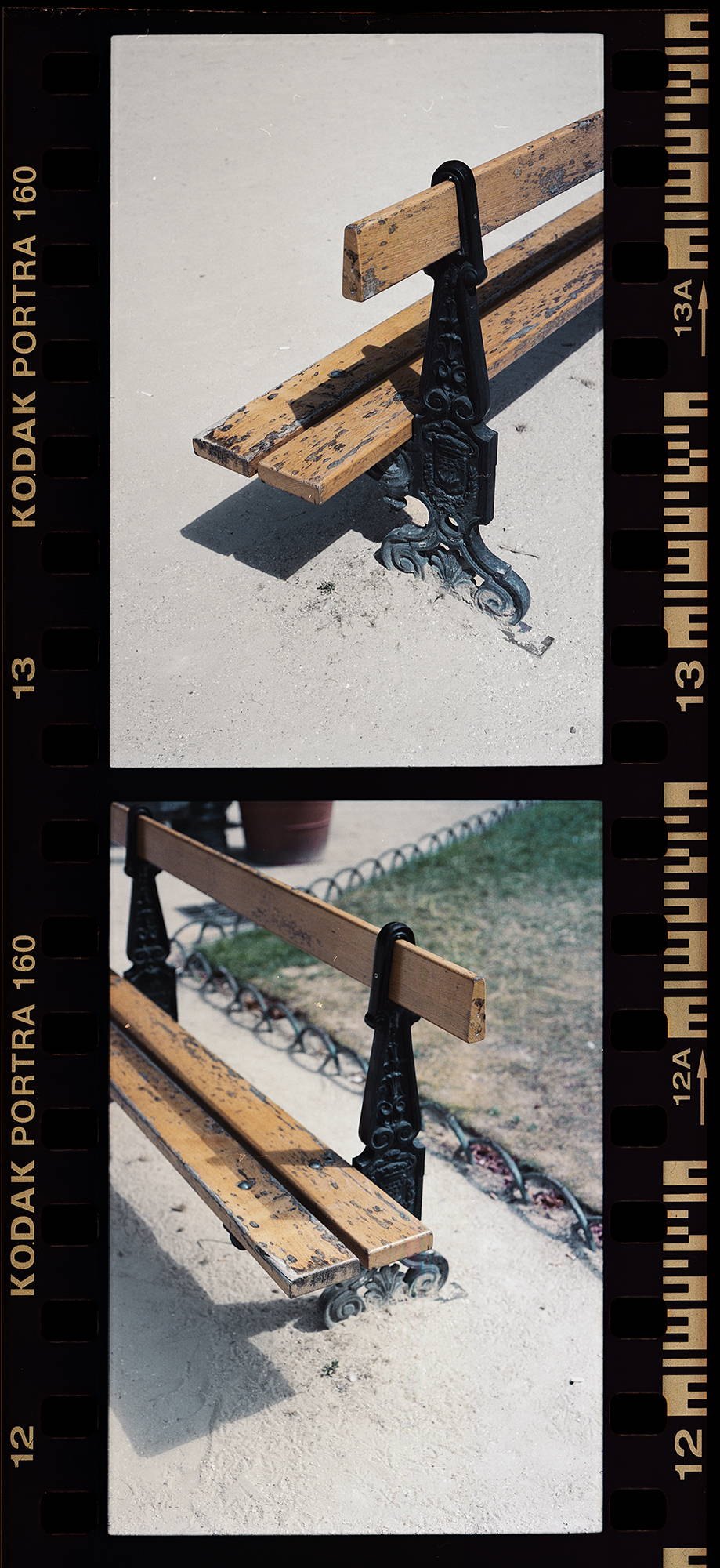 A bench is also a great place to show off your new drip. Here are some must-haves that will make you look good and feel good when you take a seat:
The hoodie: As a mainstay of everyday wear, the hoodie is comfortable and provides all the roominess you need. Hoodies are your favourite layer player, you can wear them (yes for multiple!) under an overcoat or on top of a tee. It's easy to mix-and-match, dress up and dress down, for street-chic or casual vibes. Our hoodies also come in an array of colours and designs.

The sweatpant: Now we are talking real comfort. The sweatpant provides all the stretch and loose of the world for you to sit in any position. Often, it comes with an elastic waistband or drawstring, meaning you can sit for hours without feeling sardined.

The jacket: Consider the jacket as a trusty sidekick during the fall season. Whether as a bomber, a windbreaker or a fleece, the city jacket is an easy statement piece to get you flexing before time runs out.